If you have planned a trip to Bulgaria and you want to make a plan to see most of it, or at least to feel its spirit, culture, and history, you should definitely include a one- or two-days tour to Plovdiv. A transfer taxi from Sofia Airport to Plovdiv is a simple solution to that – making your journey more accessible, more comfortable, and affordable. Although, you probably have a long list with places to visit and things to do, here are a few reasons why you should include Plovdiv in that list!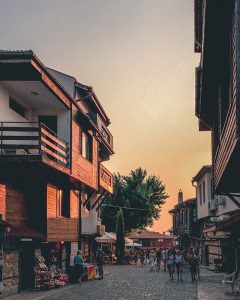 Plovdiv is the European Capital of Culture for 2019
Since 1985 cities have been chosen to be capitals of culture every year and in 2019 the European Capital of Culture is Plovdiv, the first Bulgarian town to be selected. With its motto "Together," it is bringing people providing opportunities for all cultural interests anyone can have.
This year is the best chance for tourists to explore at fullest the city that is one of the oldest in Europe. Of course, what they would find is not only the historical places, but also artists of any kind, beautiful buildings, parks, hills, stunning views, and many more.
Plovdiv is Multicultural
This city has everything from Romans to essential buildings in the town built during the Ottoman Empire, and it is a home for many different religions, people from different places from the world, and enthusiasts that fell in love with it.
There are landmarks and signs of different religious understandings and cultural mixes of many regions. If you want to get closer to the contrasts that are all over Plovdiv, a trip there would be your answer. You will find the impressive contradiction between old and new, cheap and expensive, colorful and plain.
Everything is Artistic
Another significant reason to take a trip from Sofia to Plovdiv is the artistic welcoming you will get. The atmosphere in the restaurants and cafes, as well as the buildings around, and the people on the streets are giving Plovdiv a touch you can't get anywhere else.
You will notice the mix of urban lifestyle with the lifestyle of a provincial town. Various places around will give you mixed feelings, and at one point you will be walking around a modern and fabulous city, and the next minute you won't hear anything but the birds singing while eating melting ice cream.
What is most artistic about it, though, is the people that bring life to the streets. Musicians, street artists, singers, dancers, do it yourself expressionists, fire-eaters, entertainers, and others will just make you stop every few meters to enjoy their shows.
The City is Perfect for One-Day Trips
There are lots of things to do in Plovdiv. However, the destination is perfect for one-day trips, or two if you have the time. Of course, you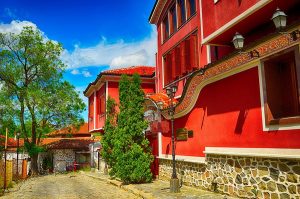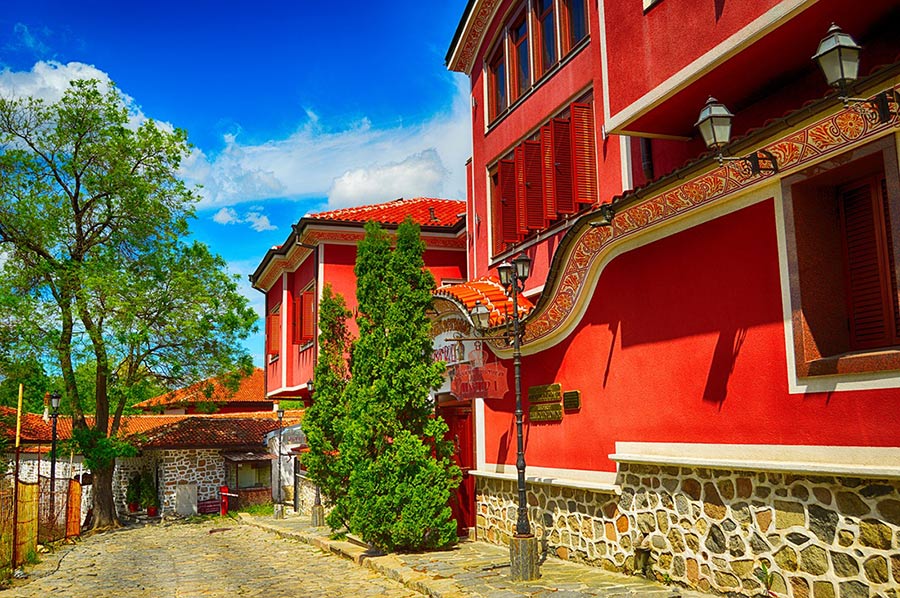 won't be able to see everything the city offers, but you will get a lot closer to what it has to offer as an experience, history, and cultural treasure.
Plovdiv is close to Sofia, so you can go and come back in one day. For that time, you can visit a few of the famous hills with exceptional views, drink a coffee in Central Park, have lunch in Kapana or on the main street, take a lot of pictures with the Together monument, and finish with a gelato in the park.
If you are more of an exploring-the-history kind of person, then there are also a lot of opportunities for you, too! First of all, the Ethnographic Museum is a must. Then, the amphitheater is one of the most symbolical places for Plovdiv. Also, Alyosha monument, other old buildings, and museums that unforgettably speak for themselves.
Food, Wine, and Nightlife!
Let's get this article tasty, shall we?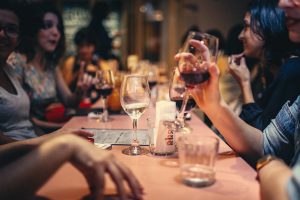 Plovdiv is home of the best Bulgarian chocolate! As well as that, there are many places in the city where you can enjoy the traditional Bulgarian food and not get enough of it. The taste of culture combined with the views around is just a fantastic experience.
Bulgaria is not famous for the wine it produces, but it is marvelous, and the taste stays for long. With that said, many wineries are surrounding Plovdiv, and in it, that need attention. You can choose one and try it out, but surely, you won't be disappointed.
And when it comes to nightlife, Plovdiv is dynamic, colorful, and also alive. There are many clubs, some more famous than others among locals, but you won't be bored if you decide to spend the night in the city. Might as well end up dancing until the morning and realize you had the time of your life.
Tips for Your Trip to Plovdiv
Here a few final pieces of advice for your trip to Plovdiv, considering you are already convinced to visit it.
Bring a nice camera. You are definitely going to want many pictures and to capture the beautiful scenes, opening in front of you.
Get ready for walking. Comfortable shoes are also a must. Plovdiv's most essential places to visit are centralized, but you will still spend a whole day walking around. Keep in mind that there a lot of areas with paving stones.
Bring your metal water bottle. In Plovdiv, there are a lot of fountains for drinking tap water so you can refill while walking around. Although it is tap, the water is good for drinking.
Don't forget your good mood! Be prepared for fun, sunshine, and wonderful feelings. Plovdiv is called pLOVEdiv by many Bulgarians. Soon you will fall in love with it, too!