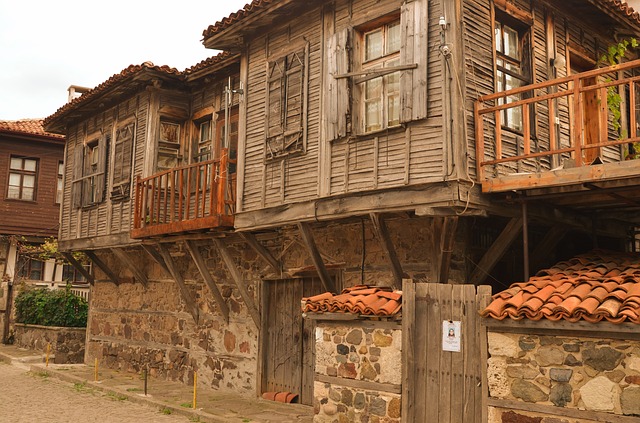 Sofia Airport Taxi to Sozopol – 24/7
Taking a trip with a private taxi from Sofia Airport to Sozopol is probably the best decision you'll ever make. Visit one of the most magnificent sea resort and fall in love with the summer in Bulgaria. To make sure your trip is unforgettable trust our experienced and professional drivers to make everything at its best for you.
From Sofia Airport to Sozopol or other locations in Bulgaria there is regular bus transportation, but nothing will work at better convenience than the private taxi transfer. You will be provided with a driver that will wait for you after the security check and border control with your name on a card.
And if it's preferred by you another location in Sofia to take you to Sozopol, just say the word. Your car will be waiting for you wherever you want it to be with enough space for your luggage and help from the qualified driver.
Sozopol is a desired location during the hot season because of the intriguing combination of old and new all around the city. Any trip from Sofia to Sozopol can be an excellent opportunity to experience the better of the Black Sea coast.  Trust private taxi transportation, and you will get the deserved luxury. 
Our Drivers speak English and Russian.
We do not require deposits.
We will wait for you even if the flight is delayed.
If you travel with children please mention this upon booking, so we can assure car seats.
We guarantee a cozy and comfort transfer.
Transfer from Sofia to Sozopol
Our private taxi transfer service from Sofia Airport to Sozopol includes transfer to any hotel or another point of destination in the city of Sozopol. Book your taxi by filling the form below or give us a call at +359 888 575 222. You may text us a message at WhatsApp or Viber (+359 888 575 222). 888 575 22
| | | | | | | | |
| --- | --- | --- | --- | --- | --- | --- | --- |
| From | To | Distance | Duration | standard 4+1 | luxury 4+1 | minivan 6+1 | minibus 8+1 |
| Sofia Airport | Sozopol | 420 km | 4.5 h | 140 € | 150 € | 145 € | 210 € |
"Going to the beach with kids can be actually calm! With this car, they slept the whole way. We will book for sure again!"
"We had a delayed flight but the driver waited for us and took us with no problem to Sozopol."
"Good services and fair prices, definitely worth everything."
How does airport private taxi transfer work?
1. Submit
Send a request for a private transfer
2. Quote
We will get in touch with you
3. Booked
We will confirm your transfer request
Send a request for a private taxi transfer by filling this form
Call us we speak English and Russian (Viber or WhatsApp available as well):
Sozopol is one of the oldest cities on the southern Bulgarian coast preferred by many tourists every year. There are two parts of Sozopol – the old town and the new town. Most of the cities on the Black Sea coast have old and new parts, but in Sozopol, you can see everything still there with a spirit of history and remarkable spots even left for everyone to see. Not only that but the modern and delightful corners are hiding breathtaking views, romantic spots, exciting places, and a lot of surprises. 
In Sozopol, there is a place for everyone. If you are a cultural lover, then you can visit impressive museums, art galleries, or wood houses with paving stones around. And if you are a person with a young spirit interested in thrilling events such as late nights out or diving – you can explore that part of the city. 
Whatever you choose, taking a trip from Sofia to Sozopol with a private taxi will be a trip you won't forget or regret!