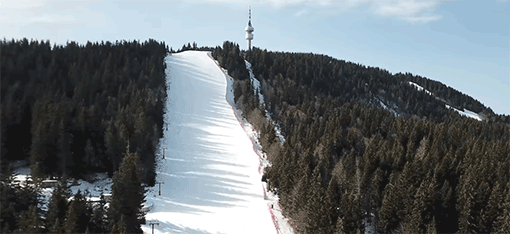 Private Taxi from Sofia Airport to Pamporovo – 24/7
We are offering a private taxi transfer from Sofia Airport to Pamporovo for your best convenience! The transportation service is dedicated to considering all of your preferences, needs and unique requests. All with a cozy vehicle and professional driver!
One of the most visited winter resorts in Bulgaria Pamporovo is just a couple of hours from the Capital. However, bus and train transportation is always getting full very fast and for the most convenient hours for traveling the tickets are quickly sold. Public taxi transfer is available for you and at any prefer hour!
With our private transfer service you can choose your pickup and drop off points, you can choose the time if you have children you can ask for appropriate seats, bigger car, and of course if you are bringing your ski equipment, a vehicle suitable for all of your luggage.
All you have to do is mention it in the fill out a form when you make your reservation for a private taxi from Sofia Airport to Pamporovo. When arriving, the kind driver will be waiting for you with a sign and accommodate you in the car.
Our Drivers speak English and Russian.
We do not require deposits.
We will wait for you even if the flight is delayed.
If you travel with children please mention this upon booking, so we can assure car seats.
We guarantee a cozy and comfort transfer.
Sofia Airport to Pamporovo
Our private taxi transfer service from Sofia Airport to Pamporovo includes transfer to any hotel or another point of destination in the city of Pamporovo. Book your taxi by filling the form below or give us a call at +359 888 575 222. You may text us a message at WhatsApp or Viber (+359 888 575 222). 888 575 22
| | | | | | | | |
| --- | --- | --- | --- | --- | --- | --- | --- |
| From | To | Distance | Duration | standard 4+1 | luxury 4+1 | minivan 6+1 | minibus 8+1 |
| Sofia Airport | Pamporovo | 2 h | 225 km | 90 € | 100 € | 100 € | 140 € |
"We needed a transfer from Sofia to our hotel in Pamporovo and the driver was very thorough. The car was very nice, too."
"The booking was very easy and optional. I booked it early and had specifics about the time of pick up and the location, because I was going to my friends' house. Everything went perfectly and I even took it on my way back to Sofia. Great transfer!"
How does airport transfer work?
1. Submit
Send a request for a private transfer
2. Quote
We will get in touch with you
3. Booked
We will confirm your transfer request
Send a request for a private taxi transfer by filling this form
Call us we speak English and Russian (Viber or WhatsApp available as well):
One of the most preferred winter resorts in Bulgaria is Pamporovo. It's located in Rhodope mountain, 1650 meters above the sea level, 260 kilometers from Sofia. It has 37 kilometers of ski tracks which is perfect for all of the ski and snowboard lovers and tourists that are interested in going on ski vacations. Pamporovo is also suitable for those that like other sports, walking, sightseeing, and exploring exciting places. 
Taking a private taxi from Sofia Airport to Pamporovo is quite the proper experience. It can add a sweet and flattery feeling to the trip to this winter resort. The best part is, Pamporovo is excellent not only in the winter when is its high season, but also any other. In the summer it's perfect for hiking on the ecological paths that are in and near Pamporovo, or even just for a SPA weekend. 
There are lots of guest houses, luxury hotels, beautiful apartments, and they are all perfect for your stay. During the days and nights, you can try the traditional food, and if you are a fan of nightlife, there are exciting places for you too!