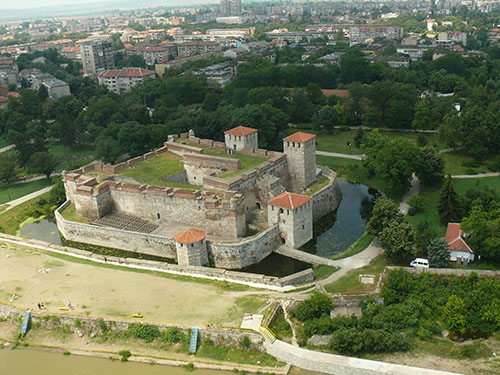 Private Taxi from Sofia Airport to Vidin - Calafat – 24/7
We offer private taxi transfers from Sofia Airport to Vidin – Calafat. If you prefer another pickup or drop point, everything can be arranged considering your personal preferences and desired time and place choice. 
The private transfer will take you to your best trip in and out Bulgaria making it remarkable.
From Sofia airport to any point there are available regular taxi services based outside the terminal. Our services provide you with a private taxi driver that will wait for you after the security check and border control with your name on a card. The professional and experienced kind driver will help you with the luggage and accommodate you in the car, preparing you for a great trip to your desired location. 
Vidin is located in north-western Bulgaria and is a port town of the Danube. The ferry connects that part of Bulgaria with Calafat in Romania. Getting a private taxi from Sofia Airport to Vidin can only make your trip more comfortable and introduce you to one of the most interesting to see parts of Bulgaria. 
Our Drivers speak English and Russian.
We do not require deposits.
We will wait for you even if the flight is delayed.
If you travel with children please mention this upon booking, so we can assure car seats.
We guarantee a cozy and comfort transfer.
Private Taxi from Sofia Airport to Vidin – Calafat
Our private taxi transfer service from Sofia Airport to Vidin – Calafat includes transfer to any hotel or another point of destination in the city. Book your taxi by filling the form below or give us a call at +359 888 575 222. You may text us a message at WhatsApp or Viber (+359 888 575 222). 888 575 22
| | | | | | | | |
| --- | --- | --- | --- | --- | --- | --- | --- |
| From | To | Distance | Duration | standard 4+1 | luxury 4+1 | minivan 6+1 | minibus 8+1 |
| Sofia Airport | Vidin - Calafat | 220 km | 3h 30min | 90 € | 100 € | 95 € | 150 € |
"Our driver picked us up from Sofia Airport and gave us a great transfer. Very nice, will recommend!"
"I was happy to find this transfers, because it was great! I am very impressed and will book again!"
"Me and my family decided to visit some places and this transfer was best for us. We will use it next summer too!"
How does airport private taxi transfer work?
1. Submit
Send a request for a private transfer
2. Quote
We will get in touch with you
3. Booked
We will confirm your transfer request
Send a request for a private taxi transfer by filling this form
Vidin is a fantastic opportunity for everyone to experience a slightly different adventure and meet the most northern part of Bulgaria. The most famous and interesting part of the town is The Babini Vidini Kuli fortress, also known as Baba Vida Fortress. It was open for visitors in 1958, and since then it has been an exceptional treasure of Bulgaria. It has an extraordinary story behind the history of the fortress, and everyone can be amazed to hear it. 
Not only that, but all the places in Vidin are known to have stories and legends about their appearance, history, and events. A trip from Sofia Airport to Vidin is a trip around time, where you can explore, enrich, and be astonished by culture and history both. 
It happens that the summer theater of Vidin where are being conducted concerts, theater performances, and other amazing shows, is also situated in the fortress which is an incredible opportunity. If you have the chance to match your trip from Sofia to Vidin with an event in the fort, you will not regret it for sure.