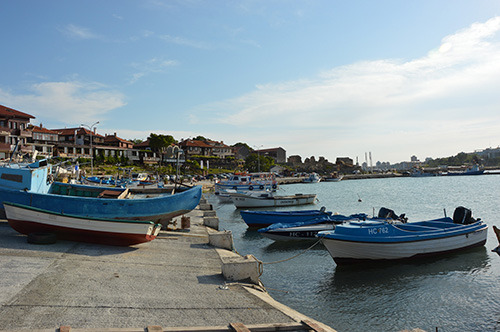 Private Taxi from Sofia Airport to Nessebar – 24/7
We offer private taxi transfers from Sofia Airport to Nessebar. We provide private transportation service with a cozy vehicle and a professional driver taking care of your unique preferences. You can choose a pickup location and drop off. All are compliant with you.
We realize the compliance with time, location, and other circumstances, make your trip harder than it has to be. Getting a private taxi will be at your best convenience considering time, place to pick up and drop off, and all other preferences you might have. The private transfer will work at your best availability making it all comfortable and at ease. 
Transportation from Sofia airport to Nessebar usually takes four to five hours, but with a private taxi, the whole trip is enjoyable and relaxed. Trusting the professional drivers will be your best decision.
Our Drivers speak English and Russian.
We do not require deposits.
We will wait for you even if the flight is delayed.
If you travel with children please mention this upon booking, so we can assure car seats.
We guarantee a cozy and comfort transfer.
Sofia Airport to Nessebar
Our private taxi transfer service from Sofia Airport to Nessebar includes transfer to any hotel or another point of destination in the city of Nessebar. Book your taxi by filling the form below or give us a call at +359 888 575 222. You may text us a message at WhatsApp or Viber (+359 888 575 222). 888 575 22
| | | | | | | | |
| --- | --- | --- | --- | --- | --- | --- | --- |
| From | To | Distance | Duration | standard 4+1 | luxury 4+1 | minivan 6+1 | minibus 8+1 |
| Sofia Airport | Nessebar | 420 km | 4h 30min | 140 € | 150 € | 145 € | 210 € |
"We had requested kid seats and a bigger vehicle, and we got a great transfer with Alex!"
"My mom wanted to take this private transfer and now I know why. It was great, thank you!"
"Very satisfied by the price and the car I booked for it."
How does airport private taxi transfer work?
1. Submit
Send a request for a private transfer
2. Quote
We will get in touch with you
3. Booked
We will confirm your transfer request
Send a request for a private taxi transfer by filling this form
Call us we speak English and Russian (Viber or WhatsApp available as well):
Nessebar is a resort that gathers people from all around the world and leaves a lasting mark in everyone's memories. The town was built more than 3200 years ago, and it has always been a cultural treasure cherished by Bulgarians and tourists. As many Bulgarian towns, this too has an old and new part of it. The old one is of national importance due to its historical and architectural look and the monument of culture it has turned into. 
A lot of events take part in the old and the new town of Nessebar, but even with no theater, concerts, and festivals, it is still stunningly impressive and exciting not only for the summer but in every season. There are of course opportunities for boat rides, water sports and other activities that add spirit to the lovely experience. 
Taking a private taxi from Sofia airport to Nessebar or from another point in Sofia, helps your trip get more relaxed, more comfortable, and remarkable due to the convenience and compliance.