Back to the Neolithic period around 6000 BC were the first traces of human inhabitation in Plovdiv. That's how old this city is. Around 8000 years of history can be seen while walking on the streets of Philippopolis, and as the treasure that it's believed to be, it has come a long way. The city of Plovdiv kept the ancient marks that define it and still developed in a modern and alluring signature of Bulgarian's best places to live and visit.
So much that it is chosen to be the European Capital of Culture for 2019. The city will take the compliment and turn it into a chance to show the world all the nature, art, culture, and love it holds with its arms wide open for any enthusiasts.
As you can already guess, there are a lot of beautiful and impressive places to visit and things to do in Plovdiv. To make sure your trip is at its best, consider booking a transfer taxi that can take you from Sofia Airport to Plovdiv, or from any other location you prefer. You won't have to worry about carrying lots of luggage, and yet enjoy a comfortable and luxury car.
Roman amphitheater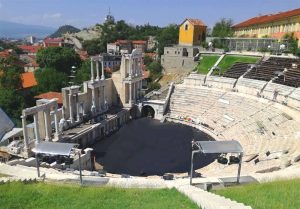 The adorable spots in the city are too many to count, but the most famous one is a must-see. The Roman Amphitheater was built nearly 2000 years ago but is still one of the most preserved in the world. The truth about the amphitheater is that it needs to be visited by everyone. Going to Plovdiv and not seeing it, is like going to Rome and not seeing the Pope, or at least the Vatican.
Besides the history it holds, the view is fantastic, space is thrilling, and the atmosphere is inspiring. The theater can hold up to 7000 people and is still active, of course. Often there are plays, operas, concerts, musicals, and many more. If you have the chance to visit one, don't miss it.
Kapana
You can never believe how much art is being held in the corners of this neighborhood. Just a few streets but you can get lost, and you can spend hours wandering around.
It's the heart of musicians, street artists, do it yourself is the headline it deserves – thousands of DIY treasures.
As you walk, you might end up looking at fire-eating people, dancers of folk, pop, or else. You might end up seeing some show you didn't even know exists. Not only that, but you can visit some of the small cafes, craft beer bars, or local restaurants and meet so many interesting people or enjoy the view of a town that is alive.
Central Park
While talking about the Kapana area, a quick add for people that are Friends fans. In this neighborhood, there is a café "Central Park" that is just like the one in the show. To get seats there, might be difficult sometimes, but it's for sure worth waiting for.
Main street
While heading for the Kapana area, you can take a walk on the main street of Plovdiv that is also impressive in another way. It's a street that combines modernization with ancient buildings. You can see famous brand shops in constructions that you'd never guess they can be in.
One of the favorite tourists' spot is the Together monument. After you finish taking photos with it, you will find the beautiful fountain from the top of the stairs, going way down to the sign. It's an exciting and impressive structure.
Plovdiv's hills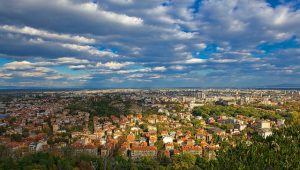 Plovdiv was built on seven hills, nowadays there are six, and this is one of the most interesting facts about the city. Visiting them is an excellent opportunity to fascinate yourself with breathtaking views from some of them.
Some people get married on them; others go to watch the sunset, to experience breathing the clear air and to enjoy the stunning view. Even if you don't go up to all of them, make sure you at least head up to one. It's an adventure worth living.
The River Maritsa
In the middle of the city, one of the longest rivers in Bulgaria goes down and spreads beauty. It separates the central part of Plovdiv from the residential one. A walk along it is a great way to finish your day trip, especially if you catch the sunset. It's a calm area with silence and nature that surrounds.
You could get a bicycle from Kapana, but for more convenience, you can trust the private taxi whose driver can pick you up and drop you anywhere you prefer. You should enjoy at fullest your trip to Plovdiv.
Alyosha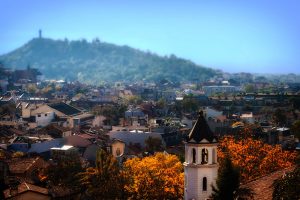 On one of the hills in Plovdiv, a 36-foot statue stands and impresses. Alyosha is a Russian soldier that marks the memory of Bulgaria's Soviet period. Although there were attempts of vandalism, it is still there, still guarding the city.
It can be seen from many parts of Plovdiv, but when on top of it, the whole city can be seen too. It's an unbeatable view that is going to stun you, and you'll be likely to come back. It's a trip worth taking, and the feeling on top is just necessary to complete your feelings for Plovdiv.
Old Town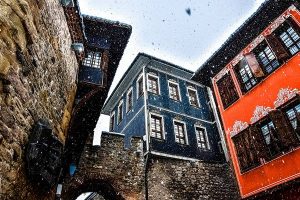 One of the things you should do while in Plovdiv, is also visit the old town. Most of the spots shared above are gathering history, beauty, and art, so don't be surprised – this one is similar, too!
The old part of Plovdiv looks like the best photo you can take. Most of the houses are turned into museums but even if you don't like going in, just walk around and enjoy their beauty.
While visiting important places in Plovdiv, there are many more things to do, and you will find yourself getting ideas on every corner of it. Don't forget it's in your interest to take a transfer taxi to make your trip the best!