Visit multiple destinations in Bulgaria
Day and multi-day trips in Bulgaria and the Balkan countries
BOOK HERE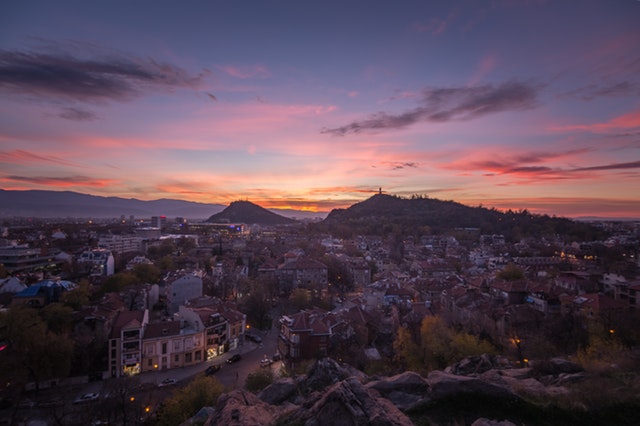 Private excursions in Bulgaria and around the region
We offer private excursions and transfers with a driver in Bulgaria and all around the Balkan region. The stops and the time of the visits is entirely negotiable and based on your own itinerary and vision for a good private excursion. Our driver will be taking care only of your needs and special preferences.
Book your excursion by sending your itinerary to bookme@transfertaxi.net or call us at +359 888 575 222 (Viber and WhatsApp available to chat).
Our Drivers speak English and Russian

We do not require deposits

We will wait for you even if the flight is delayed

If you travel with children please mention this upon booking, so we can assure car seats

We guarantee a cozy and comfort transfer
Excursions to some destinations
All specified excursions below are with starting point Sofia and are a 1-day trip. The prices in the list below cover all expenses for your transportation, there are no other hidden fees! If you do not find your destination give us a call or contact us via Viber or WhatsApp and we'll be happy to assist you.
| | | | | | | |
| --- | --- | --- | --- | --- | --- | --- |
| From | To | Distance | standard 4+1 | luxury 4+1 | minivan 6+1 | minibus 8+1 |
| Sofia | Borovets | 70 km | 40 € | 45 € | 45 € | 60 € |
| Sofia | Vitosha | 30 km | 20 € | 25 € | 20 € | 35 € |
| Sofia | Plovdiv | 140 km | 60 € | 65 € | 60 € | 90 € |
| Sofia | Veliko Tarnovo | 220 km | 90 € | 100 € | 95 € | 150 € |
| Sofia | Bachkovo Monastery | 130 km | 90 € | 100 € | 95 € | 140 € |
| Sofia | Hisarya | 170 km | 70 € | 75 € | 75 € | 105 € |
Other 2 and 3-day trip tour destinations
1-Day Tour
Sofia sightseeing tour
Sofia – Boyana church – Rila Monastery – Sofia
Sofia – Plovdiv – Sofia
Sofia – Koprivstica – Sofia
Sofia – Veliko Turnovo – Sofia
Sofia – Iskar dam – Borovets – Sofia
Sofia – Seven Rila lakes – Sofia
Sofia – Kresna (Rafting) – Sofia
Sofia – Sapareva banya (hot springs) – Sofia
2-Day Tour
Sofia – Plovdiv – Bachkovo Monastery – Asenova fortress – Sofia
Sofia – Koprivstica – Plovdiv – Sofia
Sofia – Melnik – Rupite – Rozhen Monastery – Sofia
Sofia – Kazanlak – Shipka Monastery – Shipka peak – Buzludja – Sofia
Sofia – Belogradchik – Magura – Sofia
Sofia – Devetaki cave, Krushuna waterfalls – Sofia
Sofia – Skopje – Sofia
Sofia – Nish – Sofia
Sofia – Thessaloniki – Sofia
"We just returned from a family trip to Plovdiv and combined it with the Bachkovo Monastery. We were really impressed by the services you are providing. Thank you!" 
"Me and my boyfriend went to Veliko Tarnovo for our anniversary. The transfer was just perfect for our weekend. Thank you so much for making everything so much worth it."
"We have three kids, and me and my wife decided we wanted to go on an excursion to Bansko. These services helped us carry all of our luggage, they had extra and special seats for the kids. Driver was always on time and everything went smoothly. Very good service for the price. Will recommend!"
How to book a Private Excursion with a driver?
1. Submit
Send a request for a private transfer
2. Quote
We will get in touch with you
3. Booked
We will confirm your transfer request
Most Visited Historical Places in Bulgaria (1-day trip)
Veliko Tarnovo is one of the most beautiful cities in Bulgaria, gathering thousands of tourists each year. The town is not as big as Sofia or Plovdiv, but it's charming in a very remarkable way. The historical story that the Tsarevets fortress tells is impressive and must-to-know. Veliko Tarnovo opens breathtaking views by walking on the hills and exploring the city.
Parts of Tarnovo are renovated in an up to day way, but the spirit of the old and ancient is at every corner, at every step of the way. Impressive buildings, houses, bridges, monuments, and artists are bringing even more to the feeling of magnificent. An excursion to Veliko Tarnovo and around it is the best decision you can make, especially with trusting our services.
Bachkovo Monastery is the second biggest one in Bulgaria and the second most visited. Tourists love to combine their trip to Plovdiv with visiting the Monastery because it adds touching feeling to their experience. There they can see memorable icons, silver repoussé covers, and a lot of other art works from the 16th to the 19th centuries. They can also see carved wooden icons with gold ornamentation, royal doors, treasures from the 17th, and a lot of other valuable antiques. 
Visitors can touch the real Bulgarian and Christian spirit, find compelling books, souvenirs or informative materials. The streets leading to Bachkovo Monastery are lined with a lot of small shops where people can buy all these stuff and much more like traditional food, magnets, plates, wine, etc. If you are traveling to the Rhodope Mountains make sure to include a trip to the Monastery to make it complete. Our private services are definately going to be helpful.
Plovdiv (European Capital of Culture)
Plovdiv is the first to become a European Capital of Culture from Bulgaria. The city that the whole country is proud of, was chosen to round up thousands of cultural events and artists in 2019. The events that will take place are already impressing hundreds of tourists. The town is a podium for musicians, dancers, artists, actors, and performers of all kinds. It's something that should not be missed.
Except for the outstanding happening of Plovdiv being the European Capital of Culture, the city has many impressive places. The whole town is located on six hills and going on each is a wonderful experience. There are breathtaking views, natural treasures, and relaxing zones. Plovdiv is the second biggest city in the country and has a lot of beautiful and amusing sightseeings. Taking a private transfer and going on an excursion to Plovdiv can be of big importance for your impression of Bulgaria.