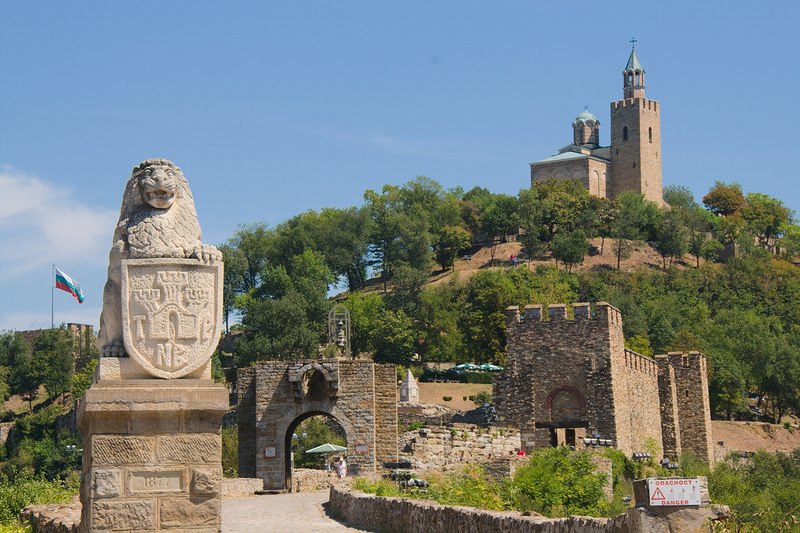 Sofia Airport Taxi to Veliko Tarnovo
We offer private airport taxi transfers from Sofia city or Sofia Airport to Veliko Tarnovo transfer. If you are interested in visiting the historical capital of the Second Bulgarian Empire as part of your plans to travel around Bulgaria give us a call or fill out the form below. It will be a pleasure for us to provide you with a ride to one of the most notable Bulgarian cities.
Tourist love going around the most popular and impressive places in Bulgaria. Top of those places to visit from Sofia airport is Veliko Tarnovo and Plovdiv. Veliko Tarnovo is one of the oldest cities in the country, a former capital, and proud to hold the location of the medieval fortress Tsarevets. 
Our Drivers speak English and Russian.
 We do not require deposits!
We will wait for you even if the flight is delayed!
If you travel with children please mention this upon booking, so we can assure car seats.
We guarantee a cozy and comfort transfer.
Sofia Airport to Veliko Tarnovo – Historical Capital of Bulgaria 
Our services include a private transfer to any part of the town from Sofia airport to Veliko Tarnovo's old part of the city, to the center, specific hotel, or the famous fortress. Book your private taxi by filling the form below or give us a call at +359 888 575 222. You may text us a message at WhatsApp or Viber (+359 888 575 222). 888 575 22
From
To
Distance
Duration
standard 4+1
luxury 4+1
minivan 6+1
minibus 8+1
Sofia Airport
Veliko Tarnovo
222 km
2h 51min
90 €
100 €
95 €
150 €
"We have a child three years old and we knew that a regular transportation is not an option. The private transfer was great for us, provided all we needed and the requests we had upon booking. And for the price, it was more than fulfilling."
"Our driver was waiting for us and accommodated us kindly. We arrived late at night but he dropped us off right in front of our hotel. Great services!"
How does airport private taxi transfer work?
1. Submit
Send a request for a private transfer
2. Quote
We will get in touch with you
3. Booked
We will confirm your transfer request
Send a request for a private taxi transfer by filling this form
Call us we speak English and Russian (Viber or WhatsApp available as well):
The city was once the medieval capital of Bulgaria with more than 7000 years of history. It was the capital of the second Bulgarian Kingdom until the invasion of the Ottomans in Europe. Nowadays, Veliko Tarnovo is a modern city that has many tourists experiencing the spirit of this ancient city and its attractions such as the Tsaravets Fortress, cobblestone streets, many monuments from Thracian villages that can make your visit memorable. 
It's one of the most preferred destinations due to the unforgettable experience that it provides just with a simple walk around the town or a coffee break with a marvelous view. The private transfer will take you to soon to be one of your favorite places in Bulgaria – Veliko Tarnovo.