Sofia city hides in itself far more great things to do, see, taste, experience and explore. Not ten, not a hundred would be enough because honestly, you can never run out of ideas. Still, if it's one of your first times, a quick guide is needed for your absolute best experience by covering the most important parts of the city.
Sightseeing
Walking around Sofia can impress you enough to want to keep walking the next day too. The center is pretty big due to the many fascinating places that are gathered with time. You will probably not be able to see them all in one day. If you are landing at the airport a Sofia Airport Transfer service may save you time to your hotel or Airbnb will be the best option for you.
If you are interested in magnificent buildings then you most certainly need to visit Alexander Nevsky Cathedral. This is the most recognizable, famous, and stunning place in Sofia. It's a 19th-century Orthodox cathedral built in a neo-Byzantine style.
First, you will be astonished by its architecture and scale. After you finish taking pictures of it and with it, you will go inside and be even more amazed. It has room for 10,000 people! No wonder it's the second largest cathedral in the Balkan Region.
Other impressive buildings and places you might want to see are St. George Rotunda (breathtaking view of the historic ruins based in Sofia), the Russian Church, the National Gallery, the National Library, and many more. Of course, the statue of Saint Sofia you won't miss. It's the symbol of the city and its big enough.
If you have enough days spending in Sofia make sure you visit the National Theater "Ivan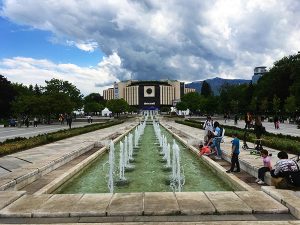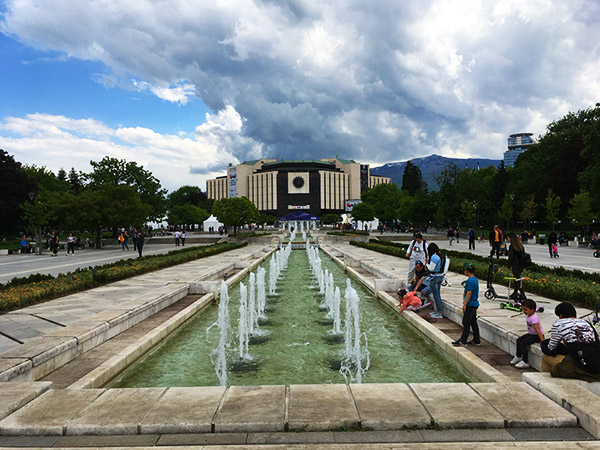 Vazov" or the Opera. Not just the buildings but also plays will impress you. There are subtitles where Bulgarian is spoken.
Save a little bit of your time to also visit the National Palace of Culture. Its location offers even a nice walk among fountains and flowers, and by the time you reach the building, you will be greatly affected by it.
Explore History
Sofia looks like a modern and well-developed capital in every business center or a skyscraper that shouts it. However, its history is not touched and the spirit can be found all around the city. Among all wars and devastating events that Bulgaria experienced, in Sofia remained only the beauty.
One of the remarkable historical treasures are the ruins that are left from the amphitheater based in Sofia. It was only 10 meters smaller than the Coliseum. Now they can be seen all around the center – in Arena di Serdica hotel, in St. George Rotunda, and the Largo.
The Largo is on the best possible locations. Surrounded by fascinating communist buildings and the Roman ruins as well as modern statues and luxury hotels, this is a favorite place for many locals and tourists.  
Mountain Ski, Beautiful Views, and Hikes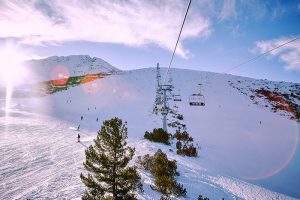 Not many capitals are proud to have a mountain up its sleeve. But when in Sofia it only takes a taxi transfer to get you to one of the most beautiful places in Bulgaria. Your driver can pick you up from any point you prefer – a hotel, from the restaurant you had breakfast in, Sofia airport, or anywhere! You will enjoy a nice and comfortable drive to the calmest and most refreshing part of the capital.
Your private taxi can take you to Kopitoto where a breathtaking view is presented, maybe to Dragalevtsi Monastery, the ski slope (where you can ski and not worry about carrying your equipment since you will be in a suitable car), or the wonderful park where you can visit the Stone River, the Boyana waterfall, . Your private transfer from Sofia to Vitosha Mountain will be just a slight nice touch to your unforgettable experience. Of course, if you prefer hiking, that's always an option too.
Charming Parks and Gardens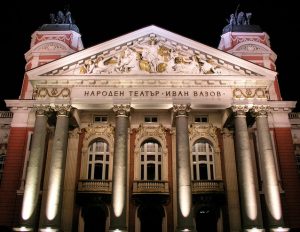 Sofia is beautiful in many ways. But visiting parks offers much more than just a great view. Local people, groups of positive youngsters, musicians, dancers, and a lot more that adds to the feeling that Sofia is alive in front of you.
Some of the parks you should visit are Borisova's garden, Crystal garden, the City garden also called the garden in front of the theater (in reference of the National Theater) which is the most visited one and always full with people.
This is the place to also mention the famous bridges – Lion and Eagles. Not particularly parks, but definitely impressive and interesting.
Tasting Bulgarian Traditional Food
Bulgaria's culture is well-known and preferred as it offers a really interesting, specific, and warm taste. The traditional yogurt, banitsa, as well as the rakia (a strong alcohol beverage) are always impressing tourists. If you want to take your tasty bite of Bulgaria's cuisine, you can try Hadjidraganov's Houses, Moma, Tschevermeto, Veselo Selo or other from the best restaurants.
If you are keen on modern places, impressive innovative and interesting different restaurants, and bars, there are a lot of these too! There are restaurants where you can order food an make it on the table as it has a grill on it, you can go to restaurants or brunch spots where the food is made in front of you as the kitchen is in front of you open, you can even go to the Apartment where you order directly in the kitchen.
Of course, you can just go and take a walk on Vitosha Boulevard. It's the central street with many shops, places to eat or drink coffee, beer, wine, or anything else of your taste. Any picked location there would be a good choice. Don't be afraid to also have a drink. Your private taxi will take you back to your hotel!
Entertainment
If monuments or historical buildings are not your things, life in Sofia will take you in its dance. The nightlife usually ends in the morning, dance clubs, karaoke's, or different cultural bars, are always open for fun spent time. During the day there are a lot of activities depending on the season. Ice rinks, horse riding, moto or car expositions, Christmas bazaars, art or music events, and many more. As said in the beginning, the things to do in Sofia simply don't end.