Your first impression when visiting Skopje will be with mixed feelings. And this will probably stay for your whole trip there as it has a lot of different and exciting places that not only surprise you to see, but also to like.
Skopje is the biggest city in Macedonia, but it is still possible to visit it for a day. Of course, if you have more than one, you will explore more of it and the area, but that's up to you. To get to it, there are a few possibilities, but since the distance between Sofia and the capital of Macedonia is about three hours and a half, a Sofia to Skopje taxi will be your best choice.
If you want to see as much as possible for one day, you can prefer a departure time convenient for you to get you early in the capital. You will also be provided a comfortable car for the travel, so your trip will start outstandingly.
Without any further ado, here are the best opportunities for your journey to Skopje.
Count the Monuments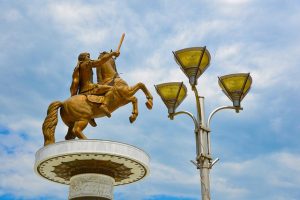 One of the first things you will notice when you arrive in Skopje will be the many monuments around. That's not a joke. At some points of the day and night, there are more monuments than people! In the central parts of the city, and in the others too, there are too many of them. And don't get confused, they are not all old and left from historical moments, some of them are not older than ten years.
Some of them carry a lot from the historical moments of Skopje, but others have no apparent point. Like a monument of a shopping girl, or the statues of people that are not famous, known, or anything. However, this is an important part of the capital that all tourists find interesting.
River Vardar Walk
A fascinating thing about Skopje is the river Vardar that goes through it so you'd figure that there a lot of bridges there. And all of them are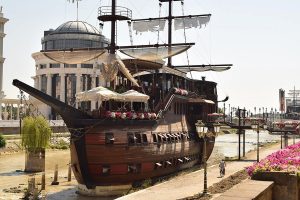 beautiful. You can walk around and turn in circles – every point would be astonishing. It brings a delicate touch to the whole city and makes it even more stunning.
And as if that is not enough, there are also lots of ships – old and new, that adds to the atmosphere's amazement. At some of those ships, you can also have a drink, dinner, or stop for a photo. What more fantastic way to spend a couple of hours?

Architecture Tour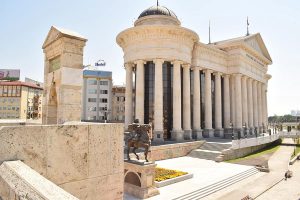 What most people find remarkable about Skopje is the architectural diversity. Some buildings are not just impressive, but also shocking and in the brutalist style, as they are like nothing else you've seen. A lot are old and representing something important for the culture of the country, and others are just incredible to look at.
The combination of old and new buildings with monuments all around them is something worth seeing. A lot of cities are incredible in their own way, but most have something in common. Well, Skopje is for sure, like no other.
Visit the Fortress
The Kale Fortress (Skopje Fortress) has been watching over Skopje since the 6th century during the rule of Roman Emperor Justinian I. it has been through destruction, falling apart, and renovation. Nowadays, it looks like a treasure Macedonians would never want to lose.
While the fortress itself is a great place to visit, the view from it is what's most remarkable. You can see the whole city with the river Vardar around it all looking like getting out of a postcard that you would want to buy.
Old Bazaar Wandering
If you want to get closer to the feeling of Skopje and Macedonia, then a walk around the Bazaar is a must. If you don't get lost in it (as it is the second largest in the Balkans, after the one in Istanbul), you can actually experience a closer look at how things happen in the city. People buying, people selling, small streets, old paving stones, hidden taverns spreading the smell of grilled meat, and a lot more to surprise you.
The Bazaar will make you feel like you went back in history as it is full contrast to the rest of the city. There are numerous small shops that sell all kinds of things, and many people going in and out of restaurants and cafes.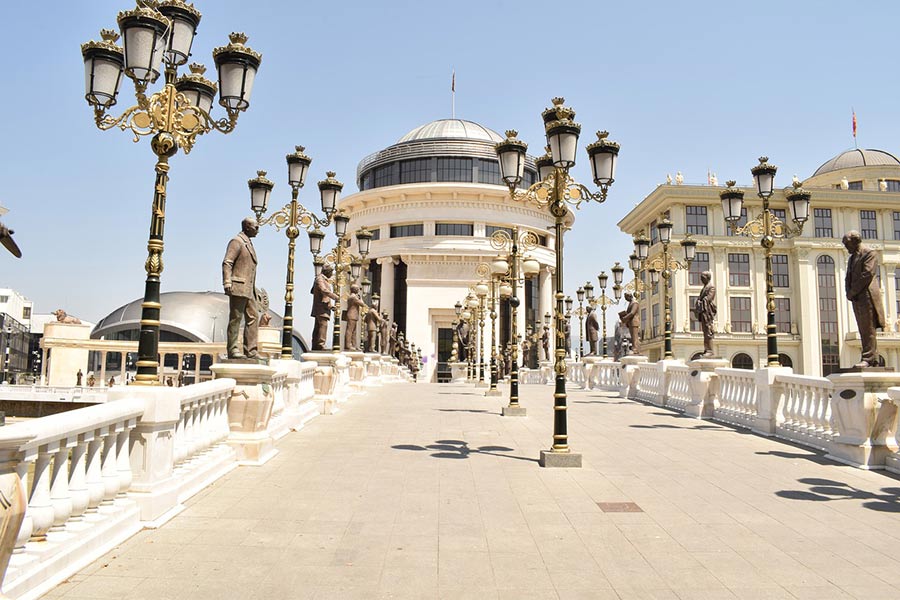 Enjoy the Cafes and the Traditional Food
And speaking of the smell of food and freshly brewed coffee, the taste of Skopje is not to be missed! There is something about Macedonia and Serbia that takes the meat to a whole new level. Even if you are a vegetarian, there is plenty of variety of food, and it is all delicious.
As mentioned above, the cafes around the river are all exciting and taking attention. However, there are great places in the center of the city. The coffee is tasty and cheap! Everything about the experience will make you want to spend even more time there.
Stay until Dusk
The last advice for your trip to Skopje is waiting to see it at dusk. The moments of the sky not fully dark and all the lights that shine through the bridges, the incredible buildings, and around, is something you want to experience. It's when the city brings romance to the table. You just fall in love it!
How to Get There?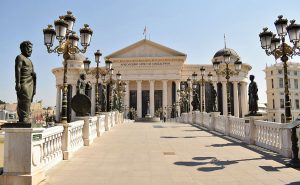 By now, you must know a visit to Skopje is necessary to enrich your culture, historical knowledge, and impress you with beauty. So, a transfer to Skopje is available at a convenient price, at any time of the day you prefer, and with a car of your preferences.
Plan your trip for one or more days and don't worry about a transfer taxi back. Your driver will take you back to Sofia or another location you prefer.